"Serious Wines for the Not So Serious"
We're Open for tasting inside & outside and wines to go!  
Saturdays & Sundays 12-5pm
Grounds close @ 5:30
Hello! We're tasting inside again as of Saturday 2/28/21! Social distanced tables and great hospitality.  Plus nice tent on the courtyard with heaters so you can enjoy our great wines with more space.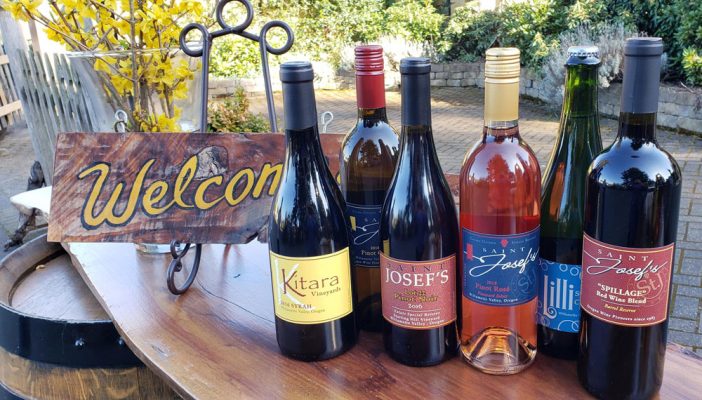 SAFE SHIPPING
Can't make it to us for pickup? No worries, we'll come to you! We will deliver orders of 12+ bottles to your home or business.
DISCOUNTED GROUND SHIPPING!
Take advantage of our discounted ground shipping offer on orders of 6+ bottles of wine. $10 flat rate in Oregon & Washington. No code needed, flat rate shipping will automatically be added to your cart. Why don't we offer free shipping?  Fed Ex charges us $19 to ship 6 bottles. We've decided to keep our prices low and split the charges instead of having inflated prices on the wines.
St. Josef's tasting room is open weekends year round:
Saturday and Sunday from 12-5pm.