Willamette Valley Oyster Fest

 @ St Josef's Winery




Saturday of Father's Day, June 15th 2019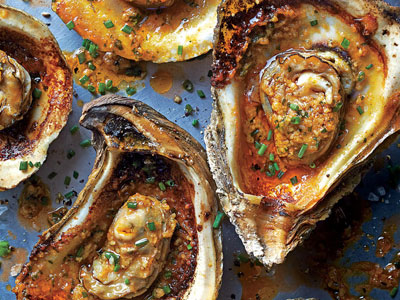 Celebrate the summer with fresh oysters and local wines in a beautiful vineyard setting just south of Portland.
St Josef's Winery is teaming up with Tony's Seafood  to bring you our annual Willamette Valley Oyster-Fest at St Josef's Winery.  Complete with local oysters along with Tony's famous chowder and other delectable items. New releases of wine and wine pairings will be available as you enjoy the tiered rose garden at the pond and live music by Jake and the Distractions.
There's nothing better than fresh seafood and crisp wines like our Pinot Gris , a light, flavorful sipper grown and made here on site!  Tony's Seafood is one of the oldest family businesses in Oregon City and they will be bringing their famous chowder, smoked salmon, shrimp cocktails, oyster shooters and more!
The Willamette Valley Oyster-Fest takes place on Saturday June 15th, (Father's Day Weekend).  Seafood, Oysters & Music will be at the winery from 1pm -4 pm or until they run out. There is no cover but a $5 souvenir glass is needed for beverages.  Winery is Open from 12-5pm.
Menu Includes- 
Fresh Yearling Oysters on the half shell
Tony's Famous Salmon Chowder
Shrimp Cocktails
Smoked Salmon
Oyster Shooters
Bistro Plates (Meat & Cheese)
Plus other picnic items from our pantry will be available.
Last year we shucked nearly 100 dozen!
Our Pre-order sales are over….  see you at the event