Sunday BBQ and Music at the Fountain Courtyard
THIS Sunday, August 2nd
Tables and Shade around the fountain, at the pond and crush pad patio.
Food from Arlene's Cuisine and Music from Out of this World.
Sunday 1-4. Open from 12-5pm. Grounds close @ 5:30
Music & Light Bites
Every Sunday in the Summer
Inside or outside socially distanced table reservations for tasting.
Music from 1:30-4. Charcuterie plates or great local foods available.
Due to the limited seating and staffing we are taking reservations for music tables.
Because of the reduced availability of tables we're asking you to please limit your music visit to less than two hours so that others can also enjoy.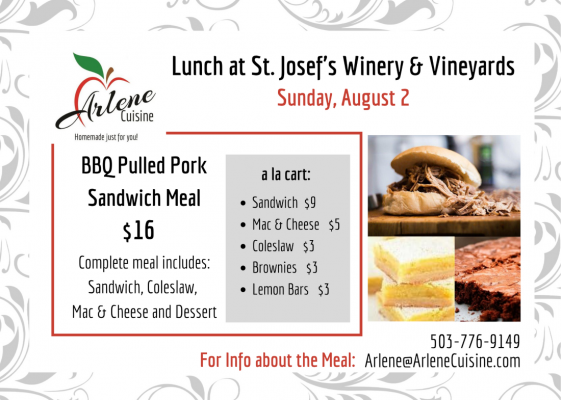 Enjoy a lot of space to enjoy at the Pond and Crush Pad Patio
Enjoy a day in wine country with one of Oregon's Wine Pioneers
Picnics Welcome (sorry, not in music area)
Please no outside beverages
Please send in a reservation request or call one day ahead so we are ready for you.
Call us (503) 651-3190 or send an 
EMAIL