Lilli Sparkling Red!
A fan favorite is here for the holidays!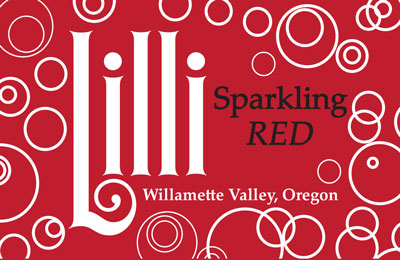 This limited edition wine is a Syrah based sparkling wine, brimming with bright fruit and enough bubbles to keep you coming back for more!  
Named for ' the boss' and matriarch of the St Josef's family- Sparkling Lilli Red was created by a visit to a famous champagne house that showed Josef how to craft a fun, fruity sparkling wine out of deep, dark grapes.  With a bit of luck and practice we've been doing it for almost 10 years.  Enjoy the juicy fruit with notes of dark cherry, along with tight bubbles and soft finish.  It's perfect to celebrate pre-dinner or with friends anytime.
And Enjoy the limited release!  Starting in the tasting room Wednesday , Nov 21st