OPEN AGAIN- inside and outside seating!
Fantastic news to be able to enjoy great wines and cozy hospitality at one of Oregon's Wine Pioneers!
Inside and Outside Seating again- starting Friday 5/7/21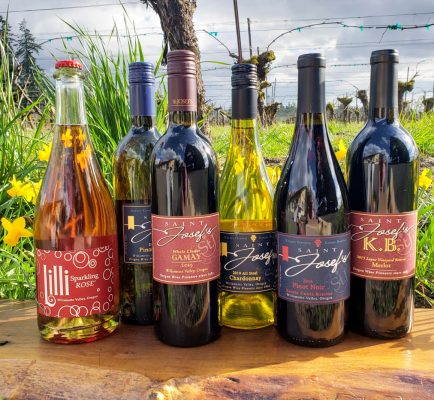 New Wine Club Releases are Here
Mix A Lot Selection 
Lilli Sparkling Rose
StJ Steel Chardonnay
All Estate Pinot Gris
16 Pinot Cuvee
All Day Gamay
KB Reserve Merlot
Join US!
Fridays, Saturdays & Sundays 12-5pm
No reservations.  Plenty of Socially Distanced Seating.  Groups of Six or Less.
Light bites including charcuterie board, local nuts and chocolates available.
No outside food or drink inside the tasting room or patio.