Dear Customers-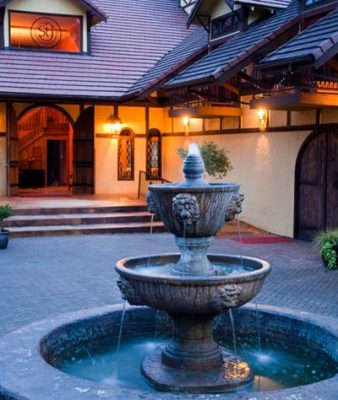 Governor Kate Brown announced yesterday that bars and restaurants that offer food or beverages for sale in Oregon will be closed for 4 weeks starting March 17.  We want everyone to be safe and happy and Josef & Lilli are in lockdown on the farm. The tasting room will be open for pickups but no wine tasting, wines by the glass or picnicking.
Public gatherings have been reduced to no more than 25 people so our upcoming events including the Wine Club release weekend and St Josef's Day festival have been postponed.
However, wine pickup and delivery is permitted! 
We also realize that people want to be part of the community spirit- one that we have built with our customers over the past 40 years. The St Josef's wine family will bring Serious Wines for the Not So Serious in the following ways:
Complimentary CURBSIDE Wine PICKUP- We're OPEN
Wednesdays 3-6, Saturdays & Sundays 12-4pm
St Josef's will provide complimentary curbside pickup Wednesdays 3-6pm, Saturday & Sunday from 12-4. (other days by appointment). Get out of the house and enjoy the beautiful drive through uncrowded country roads to our tasting room. Our latest Wine Club release which was slated for next week and your favorites will be available.  Order in advance and we will have it ready for you….
FREE LOCAL WINE DELIVERY
Can't make it to us for pickup? No worries, we'll come to you! We will deliver orders of 12+ bottles to your home or business. Delivery areas includes: Aurora, Woodburn, Oregon City, West Linn, Lake Oswego, Tualatin, Wilsonville, and other locations too…
Please call to order for delivery: (503) 651-3190   info@stjosefswinery.com
Please note that someone over 21 will need to receive and sign for wine deliveries. Items must be pre-paid and delivery times pre-confirmed so we're just not driving around town…
We're working through the logistics but get ready for the Wine-Fairy delivery service!
DISCOUNTED GROUND SHIPPING!
Take advantage of our discounted ground shipping offer on orders of 6+ bottles of wine. $10 flat rate in Oregon & Washington. No code needed, flat rate shipping will automatically be added to your cart. Why don't we offer free shipping?  Fed Ex charges us $19 to ship 6 bottles. We've decided to keep our prices low and split the charges instead of having inflated prices on the wines.
Wine Club Members- want to make it easy?  We'll send your wine club release right to your door (or the nearest Walgreens).
Through these crazy times we need to keep our focus on the positive and continue to work towards the future.  At St Josef's we are still going with our plans to hire local contractors to help us upgrade the facilities and landscaping of the properties. This reaffirms our belief that we can be work together and be prepared for the current situation and brighter days in the future.
We wish the best to you and yours!