Join us for Good food, music & fun…
Memorial Sunday BBQ on the patio! 
Sunday, May 27th 
And the release of our NEW GAMAY!
Aromatic, dark and dreamy.  Gamay brings a spirit to the vineyard with strawberry notes, earthiness and a bit of zest.  Whole cluster pressing and extended maceration at fermentation provides the extra character and vibrance.
Kick off the summer with great wines, good food and lively music!  BBQ Lunch from Two Girls Catering is available 12-3 plus Music 1-5 pm and the Tasting Room is open 12-5pm.
BBQ lunch options include succulent BBQ chicken hindquarters or BBQ Brisket Sandwich.  Each served with sides and a cookie!  And a glass of one of our new releases- including our new Gamay!
Reserve in advance to make sure we're ready for you..  https://stjosefswinery.com/st-josefs-winery-events/
Looking to stretch your legs?  Bike Ride & BBQ- Same Day… Sunday, May 27th  11am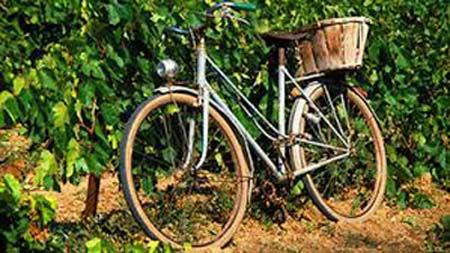 It's our annual Bike Ride with the Winery on Memorial Sunday. Starting @ the crack of 11am enjoy the very casual 14 mile ride that starts and ends at the winery. Ride along the uncongested rolling roads past vineyard lands and farms outside of Canby Oregon. The leisurely ride of 1-1.5 hours is completed by having a glass of one of our new releases along with BBQ lunch and live music at the winery. bike ride & brisket directions
The event stars and ends at the Winery.  Bike Ride, Glass of Wine & Lunch is $20.
Make your reservations here  https://stjosefswinery.com/st-josefs-winery-events/