Great Wines, BBQ Ribs and More
Join us Sunday, July 1st for our annual BBQ Rib Day.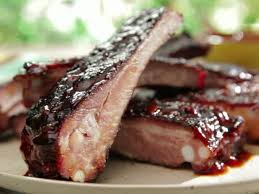 Slow smoked ribs with all the fixings! Plus music from JT and fantastic wines including our newest vintage of Gamay.  Rich, fruity and perfect to enjoy with BBQ. We'll be serving ribs from 12:30 until we run out.  We'll also be serving bistro plates of gourmet meats & cheeses and Mediterranean plates with hummus, veggies & more.
Open from noon-5pm.  Serving food from 12:30-4:00pm.  Music from 1:30-4:30.