Springtime in the vineyard-
we're already busy in the beginning of the winemaking season.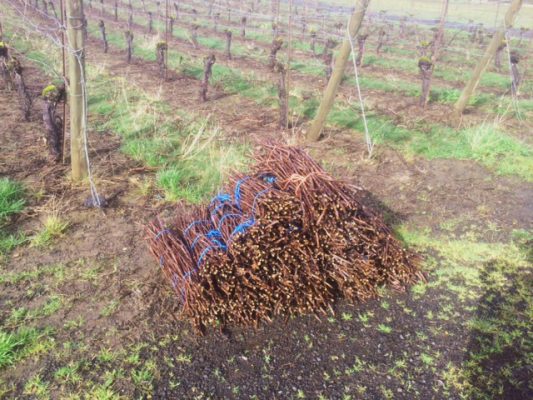 Each of our vines is being hand pruned to make sure it grows exquisite fruit during the 2018 season.  That means our crew is cutting nearly 45,000 vines by hand during January & February!
And since we've sold out of Josef's favorite Chardonnay the past few years we're putting in more…  our crew is taking cuttings from our original Dijon clones and we will be putting them into a sloping hillside vineyard later this year.