St Josef's 35th Annual Grapestomping Festival
Saturday, Sept 23rd & Sunday, Sept 24th 2017
12 to 6pm both days
The Grapestomping started in 1983 as proprietors Josef & Lilli wanted to inject a little European flair to the new NW industry. As One of Oregon's First 30 Wineries they brought good wines along with a fun and casual
atmosphere that remains today!
Since running a vineyard and winery is a lot of hours and hard work, they believe it is important to start the busy "crush" season off with a lighthearted approach.  St Josef's first began having fun with the Grapestomping by hosting locals and neighbors with a small party and dancing in small tubs. It has grown to involve stomping in an 1200 gallon Oak barrel that holds the equivalent 5,000 bottles of wine, lively music and food in a casual, relaxed European atmosphere.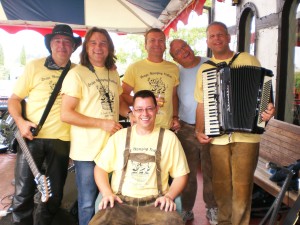 In addition to Grapestomping contests held throughout the day,  the 'Original Donaumusikanten' a great German Band from Ulm, Bavaria will be performing from 1pm to 5pm on Saturday and Sunday.  Don't worry about diligent training for the stomping – St Josef's will pick a partner for you're if you are fortunate enough to get selected.  Over 400 lbs of special St Josef's recipe sausages & homemade sauerkraut, along with other locally made foods will be available.  Grapestomping FAQ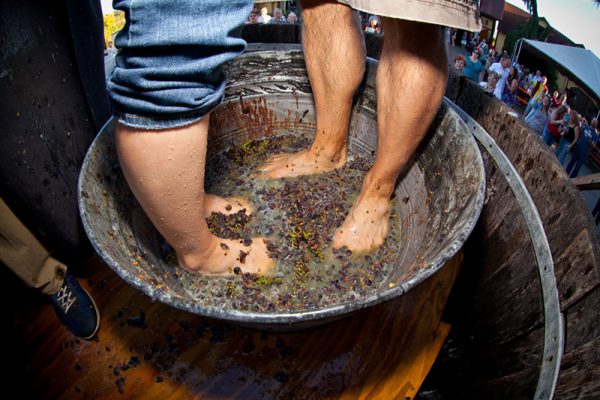 Admission is $10 per person and includes special souvenir glass.
NO OUTSIDE FOOD OR BEVERAGES ALLOWED.
Wine, Beer, Sodas and Water available.  Food including gluten free items are available.
Great discounts on bottles of wine to go all weekend long.